You know your clients best. We'll work with you to customize a self-funded health plan that helps your clients optimize the health of their populations while controlling costs.
One of the keys to success lies in the approach. We'll help you and your clients develop a self-funded strategy that addresses three aspects of providing access to health care:
improving the health of the population;
enhancing the experience of accessing care;
reducing costs by adding value.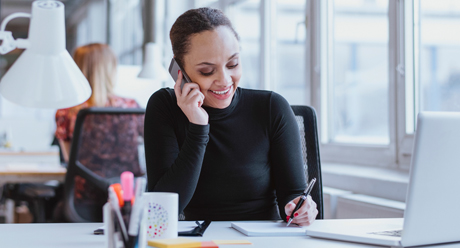 Self-Funded Strategies with All the Advantages of Blue
Independence Administrators gives you all the flexibility and customization of self-funding backed by access to the Blue networks, one of the largest provider networks in the country. That means access to high-quality care at very competitive rates — across the street, across the country, and around the world.
Our Philadelphia five-county network is one of the most expansive provider networks in the area and includes access to premier teaching hospitals. The BlueCard® program connects your clients to doctors and hospitals nationwide, and Blue Cross Blue Shield Global CoreTM extends access to doctors and hospitals around the globe.
Learn more about our self-funding health plan options.
Blue Cross Blue Shield Global is a brand owned by the Blue Cross Blue Shield Association.
Request a Proposal
Interested in receiving a proposal or more details about the solutions Independence Administrators provides? Send us a request for information today.
Flexible, Scalable Technology
We've adopted more nimble, advanced technologies so we can offer more comprehensive services, greater flexibility, enhanced interoperability, and improved health data management. What does that mean to you? More options.
Learn More
Help When People Need it Most
If patients are facing a serious illness or medical condition, Independence Administrators' case management program might be right for them. This free, confidential program provides support, guidance, and coordinated care for complex health concerns.
Learn More