Redefining Customer Service
People's expectations of what constitutes good customer service have changed. And at Independence Administrators, we've changed our customer experience model to match.
We made a cultural shift away from the traditional call center model and metrics that have typically defined success. This new model emphasizes first-contact resolution and customer satisfaction. In fact, our customer experience advocates' productivity is measured by one thing: How helpful they are.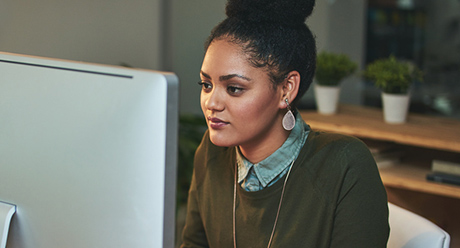 A Collaborative Approach
At Independence Administrators, our commitment to service and collaboration goes well beyond the plan member. We want to help everyone in the health care system work together better.
Whether it's connecting data or people, we want to help you find the best solution for you. It's part of the value proposition for choosing Blue. We build strategic relationships that go beyond the transactional.
Help When People Need It Most
When facing a serious illness or medical condition, an individual's focus should be on getting well. But having to navigate the health care system, find support, and manage potential barriers can be overwhelming. That's where our case managers come in.
Independence Administrators has a team of registered nurses, health coaches, and case managers to help. They use their health care expertise, compassion, and knowledge of your plan member's benefits to help navigate the health care landscape. They work with them to help develop care plans and support physicians' treatment plans; identify potential obstacles; and provide solutions wherever possible. Our nurses can help coordinate care between members and their entire health care team, including caregivers, patient support systems, and community resources.
Our case managers became nurses so they could help people. At Independence Administrators, they have that opportunity.
Technology to Help Improve the Experience
There is nothing more important or personal than an individual's health, so when members have a question or are in need, it's crucial the people they turn to are armed with information, compassion, and an ability to help.
Independence Administrators leverages a powerful, flexible proprietary technology to provide its customer experience advocates and client services teams the information they need to see a more complete picture of a request and, in turn, offer more complete help.